At Skanstec, we specialize in Power Transmission & Distribution (T&D) systems, offering a comprehensive range of tailored and flexible engineering solutions across the energy sector.
Our highly experienced engineering team deliver a vast range of services in the energy sector across the European market and we have a proven track record in engineering solutions and project delivery.
We mitigate risks and reduce costs for you by taking ownership in engaging with stakeholders, managing project schedules, and value engineering to enhance solutions whilst maintaining industry standards.
Our main market segments include turnkey projects, power substations, grid connections, power generation, temporary power solutions, and maintenance & asset management.
Our engineering team at Skanstec have a proven track record in successfully executing turnkey projects. We take responsibility for all stages of the development process and focus on minimising risks, and reducing project costs for you, our clients.
New Build Schemes
Upgrades for Grid Modernisation
Greenfield & Brownfield Substations
Mission-Critical Facilities
Our team has a proven track record of successfully delivering High Voltage / Medium Voltage (HV/MV) substations, switching stations, and interconnect stations ranging from 20kV up to 400kV. Working side-by-side with our clients, we manage specific project requirements and deliver tailor-made innovative solutions to exceptional standards.
Early Engagement & Pre-Construction Services
HV/MV Substation Design & Installation
Civil and Electrical Design & Build / EPC / Turnkey Solutions
Pre-Commissioning & Commissioning
Maintenance & Asset Management
Our engineering team at Skanstec have vast experience in both overhead and underground grid connection project delivery. We are experts at connecting generators and demand customers to the transmission and distribution system. Our team have a proven track record of quality-assured delivery to our clients.
Project Design & Management
DNO + TSO Interface Management
Wind Farms
Solar
Battery
Data Centres
Contestable & Non-Contestable Connections
Maintenance & Asset Management
Our team consists of highly qualified HV Service and Telecom Service Engineers. We can help you scope and implement efficient and cost-effective maintenance strategies. You will be provided with a range of maintenance services and facility/asset management solutions in our areas of expertise - Energy and Telecommunications. We guarantee the reduction of operating costs, and maintain & optimise equipment performance.
Committed to the ambitious challenge of energy transition, we promote environmental sustainability and reliability in all projects that we develop. We help to maintain systems in a safe, reliable, and functional state, offering services of regular corrective and preventive maintenance when required.
We offer a 24/7 emergency response service to all of our clients.
Our experienced engineering team and designers ascertain project re-equipments and develop tailor-made engineering solutions for your power requirements today and into the future. We help you successfully meet your challenges and power your business.
Feasibility Studies
Planning Application Consultancy – DNO/TSO
Power Plant Engineering and Design
Construction Management Services
Turnkey Project Delivery
Temporary Power Solutions
Our team develop and provide site-specific temporary power solutions for various sectors. We design, supply, and install all necessary MV/LV Distribution systems for large-scale Temporary Site Electrical Works. We utilise OSM (off-site manufacturing) solutions for fast deployment and assembly.
Temporary Civil & Electrical Works
Supply and Install of Temporary Substations
Supply, Install, Maintain Temporary Power Generators
Commissioning & Testing
Decommissioning
De-Installation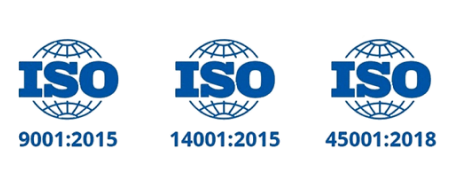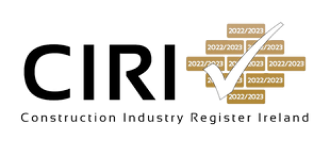 Empower a Sustainable Future with Skanstec. Let's Change The World Together.